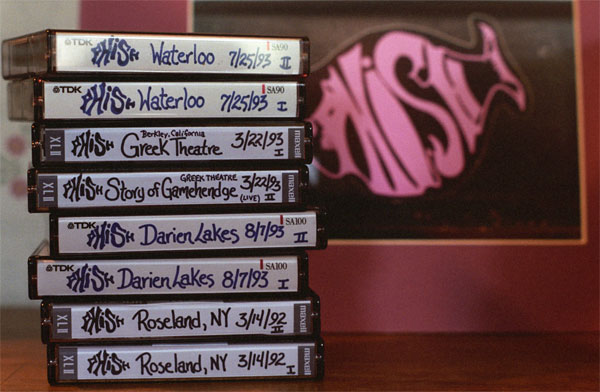 by Mockingbird Contributor Chris Glushko
I was unable to attend Super Ball IX, my first "special" show missed since Halloween 98. By special, I mean anything outside of a standard tour -- festivals, Halloween runs, holiday runs, etc. But thanks to modern technology, I did get to enjoy every minute of Watkins Glen as it happened. Following the festival, I had a conversation with a close friend who attended that went something like this:
Friend: So, what did you think?
Me: Some fun stuff, but I don't think it will hold up well.
Friend: What do you mean? It was the best weekend ever.
Me: I'm sure it was, but I'm talking about the music.
Friend: But you weren't there. The weather was perfect. The vibe was amazing.
Me: I'm sure it was. But I can't load the weather and vibe into iTunes.
Friend: They played for over 4.5 hours on Saturday.
Me: Yes, and Saturday may be the least-interesting three-set Phish show since NYE 96.
Friend: You're so wrong. You're just upset you didn't go.
Well, he was right there. I was upset that I didn't go. But attendance should have no impact in discussing the music. I'd argue that by not attending you're likely to be more objective because you eliminate your personal experience from your judgement. There are a million things that can go right or wrong during the live experience. But long after the lights go up, it's only the music on the recording that remains. If you want to have Phish nerd discussions about the best shows to listen to, then the music is the only universal currency to base these discussions on. It's about separating the music played from your subjective experience. Otherwise, you might as well argue over who has the best favorite color.

With that said, I spent the last several days re-listening to every note of Super Ball IX to see what's worthy of regular rotation in Phish listening. Here are some of the highlights and lowlights: